Disable Autorun feature of your system:
Disable Autorun feature of system can prevent viruses in pendrive from infecting your computer while it connected to USB port. you can remove the virus on it manually or use the special antivirus software to get rid of them.

1. Open to Start >> Run and type "gpedit.msc" (without quotes) and press enter. This will open Group policy editor.

2. Browse to Administrative templates >> System >> double click on Turn off Autoplay click on Enabled and Under Settings >> Select All Drives in the drop down and click OK (as shown in the image below) .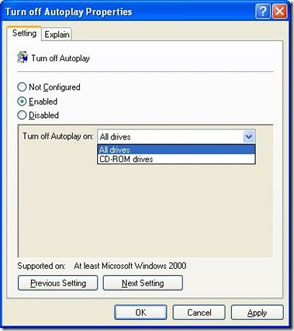 Note: Disable autorun is only to make virus unable to affect computer when pendriver inserted into USB port or double clicks on the pen driver, the viruses still exist, your pen drive and computer also at high risk.

Gain full protection against pendrive virus and completely remove them.
USB Virus Scanner is antivirus software designed to enhance the protection when using USB storage devices , it provide full protection for your computer when inserting an virus-infected pen drive, with it, you can remove viruses/worms from pendrive easily without spoiling any files in pendriver, also it can protect your pen drive from virus infection.

Features of USB Virus Scanner:

1. Remove virus automatically when a virus-infected pendrive connected to computer
When you insert a virus-infected pen drive into computer, USB Virus Scanner will execute an indepth scan of your pendrive, viruses in it which may be ignored by major antivirus such as Kaspersky, Norton will be removed. Any pendrive viruses could not be able to affect computer under the protection of USB Virus Scanner.

2. Immune your pendrive to protect it from viruses infection.
Immune pen drive will disable one of the main spreading mechanisms of malware, the autorun.inf infection. Vaccination will prevent you from inadvertently transmitting worm to/from other computer where you insert your USB drives.

3. Remove pen drive viruses in your computer system
If you have ever open the virus-infected pen drive, and the virus on it come back again and again after removing, that means your computer system has also been infected by pendrive virus. USB Virus Scan can remove all pen virus in computer and USB drive permanently, the pendrive would not appear again any more.


More features..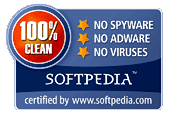 Pendrive Related Articles

Manual removal instruction
Back up data in pendrive

Prompt 'insert a disk into drive' and free space 0

Remove virus from pen

Pen drive antivirus

Protect pendrive from virus