If your computer is infected with new folder exe virus from pen drive, the folder option may be missing in Windows Explorer Tools menu, or the modification of 'show hidden file and folder' is not available, the viruses create exe files like the icon of folders with the same name with the folder to confuse you with executing the folder virus files.


To fix the folder option problem and show hidden files, you need to delete new folder viruses in USB drive and system first, otherwise, the viruses will corrupt the folder option again.


After complete removal of the new folder.exe virus, use the repair tool to retrieve hidden file easily and quickly.


The following shows how to retrieve hidden file in 4 steps?

1. Download and launch USB Virus Scan.
2. Cancel the virus detection wizard and click Fix System button.
3. Check 'Repair disabled Folder options' and 'Repair disabled showing hidden files.
4. Click Apply and Reboot system, all things are done.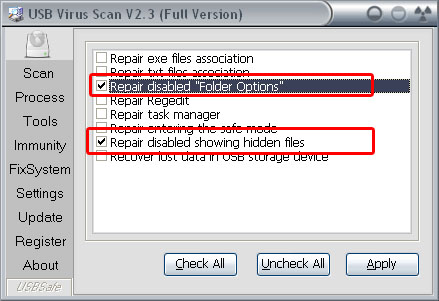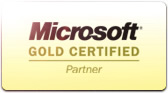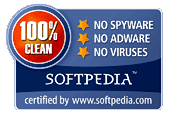 Related Articles

Removal of New Folder Virus

Unhide folders in USB drives