How to remove New folder.exe virus manually?
Note: Manual removal of folder viruses may be difficult, as the removal process requires knowledge of the operating system command prompt. If not performed properly, your system and data in USB flash might experience permanent damage. we highly recommend you use a good virus remover to automatically detect and remove the new folder.exe virus.

Search for autorun.inf, svichossst.exe, new_folder.exe, regsvr.exe files on USB drive and system, and then delete them.
Remove the following keys from registry
[HKEY_CURRENT_USER\Software\Microsoft\Windows\CurrentVersion\Policies\System] "@"=
[HKEY_CURRENT_USER\Software\Microsoft\Windows\CurrentVersion\Run] "Yahoo Messenger"=
[HKEY_LOCAL_MACHINE\SOFTWARE\Microsoft\Windows NT\CurrentVersion\Winlogon] "Shell"="regsvr.exe "
Do a cold reboot.

The instructions above is the removal method for some common folder viruses, if you fail to delete virus manually, try the effective folder virus removal tool.
Use effective New Folder virus removal tool.
USB Virus Scan is an effective antivirus for USB security, it can detect and remove virus/worms which may be ignored by Avast, Avg, etc in USB flash drive and USB disk automatically, to prevent virus infection from USB port, also it can delete virus in the infected system such as new folder.exe virus.
System errors such as registry disabled, folder option missing could also be healed by the virus removal tool.

Remove the folder.exe virus in USB drive.
1. Download Folder Virus Detector and Scanner
2. Launch it after finishing the installation, you will see the virus detection wizard: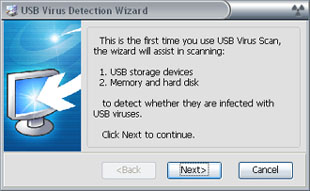 3. Click "Next" button, and insert your USB drive or USB disk into computer, USB Virus Scanner will execute fully check of the drive and remove folder.exe virus on it. Meanwhile, the removal tool modify the hidden folders attribute to make them visible.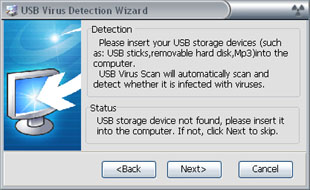 Clean New Folder.exe virus in computer.
if suspicious files such as Newfolder.exe, autorun.inf, svichossst.exe appear again and again after removal, that means your computer has infected by viruses from pen drive. The viruses in system will copy themselves to the all drives connected to the USB port.
Therefore, you must clean new folder virus in system first, otherwise virus in flash drive such as ipod could not be removed completely.

1. Download and launch USB Virus Scan
2. Cancel the virus detection wizard, Aden click the Start button
3. Detection and removal of folder.exe virus in local drives and memory will be done automatically.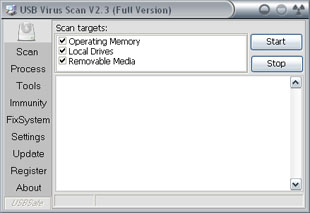 Fix errors caused by New_Folder.exe virus
When your computer get infected with the New_Folder.exe virus, the virus will corrupt your system. Task manager, registry editors, folder option will be disabled, folders and files in USB drive will be hidden by viruses, The new folder virus removal tool can help you to fix all errors by one click.
1. Launch USB Virus Scan.
2. Click FixSystem button.
3. Select the items you need to fixed and click Apply.
4. Reboot system and all things are done.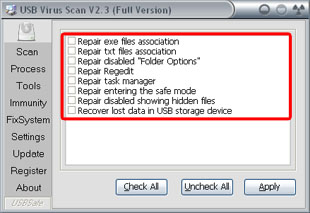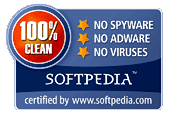 Related Articles

Fix folder option disabled


Unhide folders in USB drives